CU Movies on Main
CU Movies on Main is Powered by CSA funded by Student Activity Fees and shows 60 movie titles during the fall and spring semesters in Clarion University's state of the art 188 seat movie theater, located in the Suites on Main North. The movies run Thursday through Sunday and feature a concession stand which offers a variety of traditional theater food. Special movie nights featuring vintage films, trilogy nights, along with other promotions, are held several times during the year, as well as family friendly movies.
The movie theater is student owned and operated and provides employment opportunities for Clarion University students, giving them experience in the areas of management, marketing and customer service. Currently, CSA promotes the CU Movies on Main schedule through our Facebook page at www.facebook.com/cumoviesonmain, our Instagram at https://www.instagram.com/cumoviesonmain/, the CU Movies on Main Movie Line (814-393-2459), and through the Corq app., powered by CU CONNECT. Corq can be downloaded by anyone, for free, from Apple's App Store or from Google Play. For movie times check out the marquee located outside the theater on Main Street,
Admission is FREE to Clarion University students. Just have your QR code ready for scanning for quick, easy check in to the movies. Don't have a QR code yet? Just download the CORQ app and save to your smart phone. If you don't have a smartphone, you can print or snap a picture of your QR code after you get one on your desktop or laptop. CORQ will be the ONLY way for Students to gain admission beginning Fall 2019!
The community is welcome and ticket prices are $4.00 for adults and $2.00 for children ages 12 and under.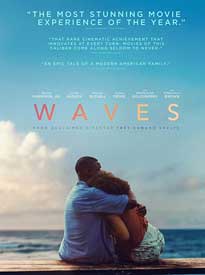 SHOWTIMES:
Feb 6th - 7:00 p.m.
Feb 8th - 7:00 p.m.
Feb 9th - 12:30 p.m.
A poignant romantic drama traces the life stories of a suburban African-American family living in South Florida. A controlling father's attempts to ensure that his two children succeed in high school backfire after his son experiences a career-ending sports injury. Their familial bonds are eventually placed under severe strain by an unintended murder.
RATED R
Joker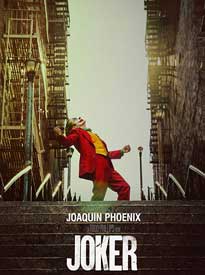 SHOWTIMES:
FEB 7th - 7:00 p.m.
FEB 8th - 12:30 p.m.
FEB 9th - 7:00 p.m.
1 Forever alone in a crowd, Arthur Fleck seeks connection. Yet, as he trods the sooted Gotham City streets and rides the graffitied mass transit rails of a hostile town teeming with division and dissatisfaction, Arthur wears two masks. One, he paints on for his day job as a clown. The other he can never remove; it's the guise he projects in a futile attempt to feel he's a part of the world around him, and not the misunderstood man whom life is repeatedly beating down. Fatherless, Arthur has a fragile mother, arguably his best friend, who nicknamed him Happy, a moniker that's fostered in Arthur a smile that hides the heartache beneath. But, when bullied by teens on the streets, taunted by suits on the subway, or simply teased by his fellow clowns at work, this social outlier only becomes even more out of sync with everyone around him. DLonging for any light to shine on him, he tries his hand as a stand-up comic, but finds the joke always seems to be on him. Caught in a cyclical existence between apathy and cruelty and, ultimately, betrayal, Arthur makes one bad decision after another that brings about a chain reaction of escalating events in this gritty, allegorical character study.
RATED R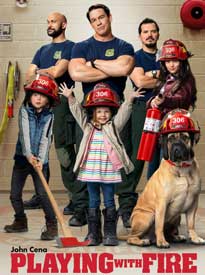 SHOWTIMES:
Feb 13th - 7:00 p.m.
Feb 15th - 7:00 p.m.
Feb 16th - 12:30 p.m.
Three rugged firefighters get more than they bargained for when they attempt to rescue three chaotic kids.
RATED PG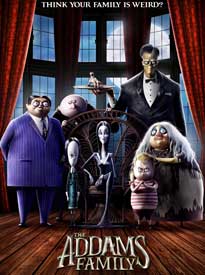 SHOW TIMES
Feb 14th - 7:00 p.m.
Feb 15th - 12:30 p.m.
Feb 16th - 7:00 p.m.
Dark hilarity ensues after the Addams family relocates to suburban New Jersey. Their macabre traditions are promptly challenged by modern technology and their neighbors' 21st century norms.
RATED PG
Harriet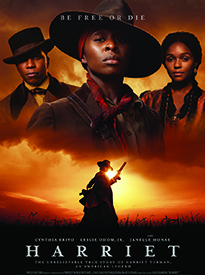 SHOWTIMES:
Feb 20th - 7:00 p.m.
Feb 22nd - 12:30 p.m.
Feb 23rd - 7:00 p.m.
The incredible true story of Harriet Tubman, and her quest to lead hundreds of slaves to freedom on the Underground Railroad.
Rated PG-13
TERMINATOR: Dark FATE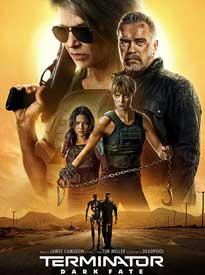 SHOWTIMES:
Feb 21st - 7:00 p.m.
Feb 22nd - 7:00 p.m.
Feb 23rd - 12:30 p.m.
When Skynet sends a powerful new Terminator from the future in order to terminate Dani Ramos, a hybrid cyborg human and her friends, Sarah Connor teams up with the original T-800 Terminator to fight the new threat and save the future once and for all.
RATED R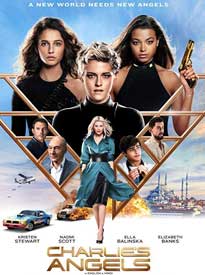 SHOWTIMES:
Mar 12th - 7:00 p.m.
Mar 14th - 7:00 p.m.
Mar15th - 12:30 p.m.
When a systems engineer blows the whistle on a dangerous new technology, Charlie's Angels from all around the globe are called into action to save the world once again
RATED PG-13
FROZEN II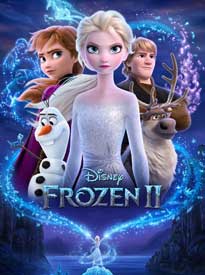 SHOWTIMES:
Mar 13th - 7:00 p.m.
Mar 14th - 12:30 p.m.
Mar 15th - 7:00 p.m.
Elsa the Snow Queen and her sister Anna embark on an adventure far away from the kingdom of Arendelle. They are joined by friends, Kristoff, Olaf, and Sven.
RATED PG
CATS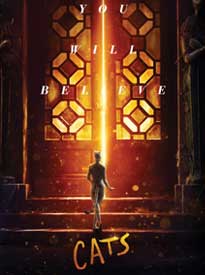 SHOWTIMES:
Mar 19th - 7:00 p.m.
Mar 21st - 7:00,p.m.
Mar 22nd 12:30 p.m.
A tribe of cats known as the Jellicles must decide which of them will ascend to the Heaviside Layer and come back to a new and better life.
A BEAUTIFUL DAY IN THE NEIGHBORHOOD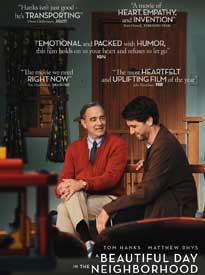 SHOWTIMES:
Mar 20th - 7:00 p.m.
Mar 21st - 12:30 p.m.
Mar 22nd - 7:00 p.m.
Writer Lloyd Vogel is tasked with creating a profile of Fred Rogers, the creator and star of the successful children's program Mister Rogers' Neighborhood. When the interviewee suddenly becomes the interviewer, magic begins to happen.
RATED PG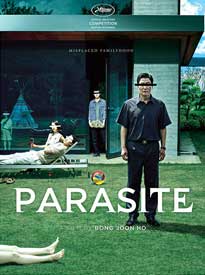 SHOWTIMES:
MAR 26th - 7:00 p.m.
MAR 28TH - 7:00 P.M.
MAR 29TH - 12:30 P.M.
Bong Joon Ho brings his singular mastery home to Korea in this pitch-black modern fairytale. Meet the Park Family: the picture of aspirational wealth. And the Kim Family, rich in street smarts but not much else. Be it chance or fate, these two houses are brought together and the Kims sense a golden opportunity. Masterminded by college-aged Ki-woo, the Kim children expediently install themselves as tutor and art therapist, to the Parks. Soon, a symbiotic relationship forms between the two families. The Kims provide "indispensable" luxury services while the Parks obliviously bankroll their entire household. When a parasitic interloper threatens the Kims' newfound comfort, a savage, underhanded battle for dominance breaks out, threatening to destroy the fragile ecosystem between the Kims and the Parks. By turns darkly hilarious and heart-wrenching, PARASITE showcases a modern master at the top of his game.
RATED R
STAR WARS: The Rise of Skywalker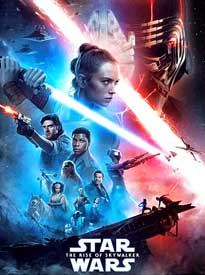 SHOWTIMES:
Mar 27th - 7:00 p.m.
Mar 28th - 12:30 p.m.
Mar 29th - 7:00 p.m.
A continuation of the epic space saga.
RATED PG-13


BLINDED BY THE LIGHT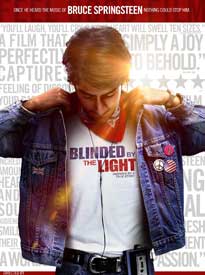 SHOWTIMES:
April 2nd - 7:00 p.m.
Apr 4th 7:00 p.m.
Apr 5th - 12:30 p.m.

"Blinded by the Light" tells the story of Javed (Viveik Kalra) a British teen of Pakistani descent, growing up in the town of Luton, England, in 1987. Amidst the racial and economic turmoil of the times, he writes poetry as a means to escape the intolerance of his hometown and the inflexibility of his traditional father. But when a classmate introduces him to the music of "the Boss," Javed sees parallels to his working-class life in Springsteen's powerful lyrics. As Javed discovers a cathartic outlet for his own pent-up dreams, he also begins to find the courage to express himself in his own unique voice. Based on Sarfraz Manzoor's acclaimed memoir Greetings from Bury Park, "Blinded by the Light" is a joyful story of courage, love, hope, family and the unique ability of music to lift the human spirit.
RATED PG-13
1917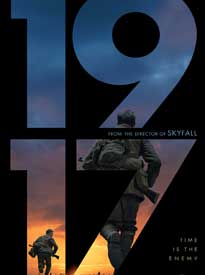 SHOWTIMES:
Apr 3rd - 7:00 p.m.
Apr 4th - 12:30 p.m.
Apr 5th - 7:00 p.m.
During World War I, two young British soldiers race against time to warn their fellow soldiers of an impending ambush. Crossing enemy territory, the pair find themselves confronted with the intense and unforgiving nature of war in a way they never imagined possible.
DOLITTLE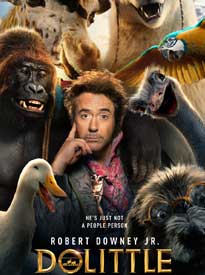 SHOWTIMES:
April 9th - 7:00 p.m.
Apr 11th - 7:00 p.m.
Apr 12th - 12:30 p.m.
Dr. Dolittle sets sail to find a cure for Queen Victoria

BIRDS OF PREY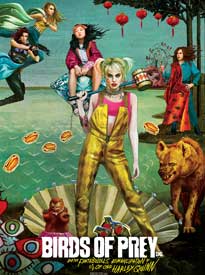 SHOWTIMES:
Apr 10th - 7:00 p.m.
April 11th 12:30 p.m.
April 12th - 7:00 p.m.
AND THE FANTABULOUS EMANCIPATION OF ONE HARLEY QUINN
RATED R
LIKE A BOSS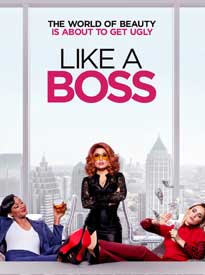 SHOWTIMES:
April 16th - 7:00 p,m.
Apr 18th - 12:30 p.m.
April 19th - 7:00 p.m.
Two female friends create and build a successful beauty company from the ground up, but a big buyout offer soon begins to test their friendship. Suddenly, all of the differences that made them a perfect match put them at war, both professionally and personally.
APRIL 17TH NO MOVIES - CU YOU ALL AT CAMPUSFEST!!!!!!!!!!!!!!!!
MOTHERLESS IN BROOKLYN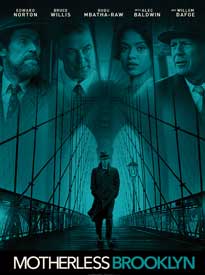 SHOWTIMES:
April 18th - 7:00 p.m.
April 19th - 12:30 p.m.
Lionel Essrog (Edward Norton), a lonely private detective living with Tourette Syndrome, ventures to solve the murder of his mentor and only friend, Frank Minna (Bruce Willis). Armed only with a few clues and the engine of his obsessive mind, Lionel unravels closely guarded secrets that hold the fate of New York in the balance. In a mystery that carries him from gin-soaked jazz clubs in Harlem to the hard-edged slums of Brooklyn and, finally, into the gilded halls of New York's power brokers, Lionel contends with thugs, corruption and the most dangerous man in the city to honor his friend and save the woman who might be his own salvation.
RATED R

THE GENTLEMEN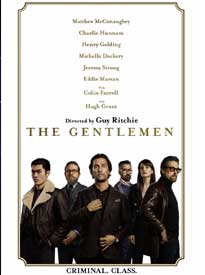 SHOWTIMES:
Apr - 23rd - 7:00 p.m.
Apr 25th - 7:00 p.m.
Apr 26th 12:30 p.m.
When a British druglord attempts to sell his highly profitable marijuana empire to American billionaires, he inadvertently kicks off a host of schemes designed to steal his territory.

JUMANJI: THE NEXT LEVEL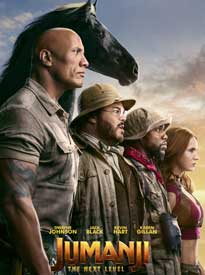 SHOWTIMES:
Apr 24th - 7:00 p.m.
Apr 25th - 12:30 p.m.
Apr 26th - 7:00 p.m.
A group of friends must play the world's most dangerous game while braving arid deserts and snow topped mountains in order to rescue one of their own.

RATED PG-13
GOOD LUCK ON FINALS!

CONGRATULATIONS GRADUATES!!!!
CU at the Movies on Main NEXT FALL!